SHARK SUPPLY LLC
is currently updating this site. If you landed here from a search engine or old bookmark, please, be advised that we have changed the page. Since we do not stock all sharks that we collect (just imported sharks and overage), we have a new page. Please, use this link to see our Available Sharks and Rays at availab_ility.htm
For Local collected fin fish (schooling, tropical, and oddities), please, see local_stock.htm
NO GAMES! WE GUARANTEE LIVE ARRIVAL OR YOU GET ANOTHER SHARK! Anything less would be highway robbery or straight up fraud. Anyone who cannot guarantee live arrival of the fish they ship does not know the business well enough to be in it.
You just pay the reshipping charges. For international shipments, terms may be different. Please, Check here for the terms and conditions and details for making a claim.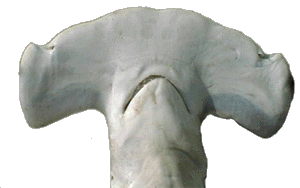 Our collector maintains proper permits for all sharks!
We are not fly-by-night amateurs. We are professionals with over 15 years experience in sharks.
You should never buy sharks from anyone selling or collecting them illegally. If you know that you are buying an illegal animal, you may face federal as well as state charges if prosecuted. You may also be charged under the Lacy Act for interstate violation of STATE game laws. This is not a joke. Fish and game laws protecting these animals are being enforced.
Federal and state sentences have been handed out to violators RECENTLY!!!
PRIVATE AQUARISTS: You will be asked to provide a lot of information. You will also need to email us a photo of you and your system before we will discuss any price not already posted on this site. We will not sell you a shark that is too large for your system. If you find this requirement a nuisance, you should try and buy elsewhere. You cannot understand how many requests for sharks and prices by home aquarists who do not have a shark tank set up. Those inquiries waste our time and money. That is why we require the photos. No photos, no response. You should also know that there are certain species that we cannot sell you or that are too pricey for you. For now, please, contact us by email. Provide your phone number and we can call you back. We will not be posting our phone number yet as we do not wish to be overwhelmed with calls. If you have an adequate system and you really want a shark, you will comply with our requests and you will probably be able to own the shark of your dreams.